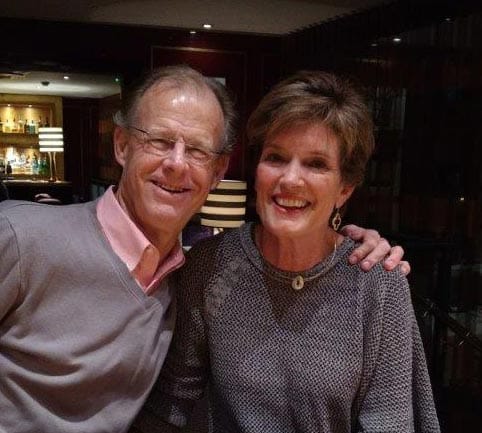 I was in the commercial real estate development business since 1982.   In 2007, a good friend asked me if I would join the board of an aging non-profit "nursery" Christian childcare ministry that was affiliated with our church.  It was located in a historically high-risk neighborhood in Charlotte. This childcare facility was challenged by its out-of-date building and dwindling enrollment.  But was in the way of progress which presented the board with the possibility of swapping its land for a new facility. As the economy began to rapidly decline over the next two years, I decided to shelve my real estate development business, and, in ways, I could not have imagined, immerse myself as a board member in the process of learning about high-quality Christian childcare and STEAM education.  Little did I know that this was the beginning of a journey that had to be divinely inspired.
It was no coincidence that I crossed paths with numerous child care professionals during this due diligence process.  One, in particular, exposed me to research that reiterated the importance of children's learning environment in the "first years" and the impact it has on their success in primary school.  The research seemed to shout about a huge and untapped demand for this type of project-based early STEAM education in the Charlotte community. This motivated me to start looking for a location for such a school in the summer of 2009.  After exploring many options in Charlotte nothing I looked at was conducive to what would become Providence Preparatory School. I was disappointed but I didn't give up.
In the fall of 2010, after a simultaneous (and to me miraculous) exchange of email and voicemail with a friend and the former owner of our property, the conversations to buy our property began in earnest.  I remember telling my wife Betsy that many challenges would have to be resolved, but, this location was worth the effort that would be required to clear the development hurdles. I wanted her support and she gave it wholeheartedly.  My experience in the development business kept me from getting too excited as we cleared these hurdles one by one. I remember telling Betsy right after we received our rezoning approval that "I think this is really going to happen."  And, with many prayers along the way, we opened the first Christian childcare and STEAM education preschool in Charlotte on September 4, 2012. But that was not all God had in store for us. I was glad to welcome Betsy into the business in August of 2013 which was followed by the opening of our second sister building on September 2, 2014.
We are honored if you consider enrolling your child for Christian childcare and STEAM education at Providence Preparatory School in Charlotte, and we will do our best to provide your child with the best beginning to their life of learning.
After observing and supporting the beginnings of PPS, I decided to leave my job of 18 years in upscale clothing sales.
I came to PPS in the fall of 2013 to run the Nutrition program. It has been on the job training!
I started working in the kitchen after our chef broke his foot. Two teachers graciously stepped in to do the planning and cooking and I assumed the tasks of dishwasher and food delivery. Once a new chef was hired, I began overseeing the program which includes menu planning, ordering food and supplies, food prep and delivery to the classrooms.
I have learned what it takes to make a good program great!! One of our goals is to make our food program nationally recognized. We strive daily toward this goal!
Sandy and I feel that PPS is a true ministry to which we have been called. We would not be here but for the grace of God and our hope is that we continue to make a difference in the lives of families and their young children.